Looking for the best alternatives to Google Photos? Then, consider these cloud-based photo saving services as the best Google Photos alternatives to keep your memories safe and secure.
The day has finally arrived. As per the updated Google Photo's storage policy, there will be no free unlimited storage starting 1st June 2021. Indeed, the search engine giant has been providing unlimited free photo backups for years.
However, there's a BIG change in terms of Google Drive policy.
Apart from charging beyond 15GB storage space, Google has also updated its policy of deleting data from inactive accounts. Let's look at each point in detail.
Disclosing it as a change in Google Photo's Storage Policy, Mr Shimrit Ben-Yair, Vice President, Google Photos shared some interesting updates.
Starting 1st June 2021, the Google photos along with Google Workspace documents and spreadsheets will count for the storage cap.
That means, your regular Gmail, Google Drive, Google Docs, sheets, slides, drawings, forms, Jamboard files along with Google Photos will have a 15GB storage cap.
However, there's a small relief for Google Pixel smartphone owners. As stated, they would get high-quality photos backup for free. Earlier, the Google device owners used to get unlimited photos storage for original quality.
15GB Storage Space Calculation from 1st June 2021:
Don't panic. Google has got you some relief by announcing that all photos and documents uploaded before June 1st will not be counted under free 15GB storage.
It clearly mentioned that Google photos uploaded after June 1st will be counted against the 15GB free cap. Thus, you have over 6 months to decide whether to continue with Google or not.
Most of us would be shocked to find this new storage limit on Google Photos. However, if we happen to observe its competitors like Apple iCloud or Microsoft OneDrive, they just offer 5GB storage space.
Leaving it aside, Google Photos have got an interesting tool to organize your snaps. You can now find and delete unwanted stuff like blurry images that add up the storage space.
The latest feature displaying a personalized estimate for how long the storage may last helps you to manage the backed up data.
1. GoogleOne ~ Alternative to Free Google Photos Backup: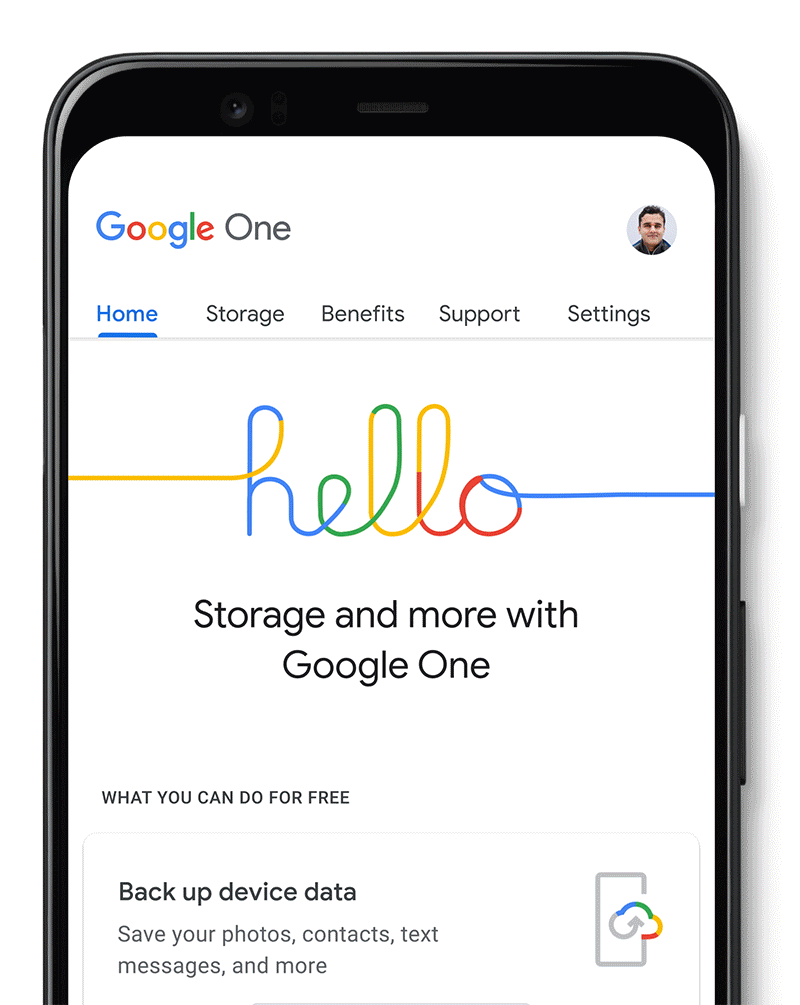 Undoubtedly, Google Photos is a super cool platform that make your memories last forever. However, free things don't last forever.
Rule of thumb! Anything free today will end up costing you $9.95 a month sometime in the future.
Sensing it as a good opportunity, the cloud storage companies might even offer some interesting deals to grab the customers from Google.
Then?
If you happen to exhaust free 15GB storage offered by Google Photos then what's your next best option?
The search engine giant offers a subscription plan named Google One that offers more storage to use across Gmail, Google Drive and Google Photos.
If you have decided to go increase your storage space with Google, there are many plans under Google One including shared family plans.
The base pricing for Google One starts at $1.99 per month (INR 130) offering 100GB. For $2.99 per month (INR 210), you get 200GB. If you own a lot of data, then 2TB storage space at $9.99/month (INR 650) would suffice. For power users, Google One has got 30TB plan at $149.99/month.
The best thing about these plans is one can invite up to 5 additional family members to enjoy the benefits of plan on sharing basis.
To sweeten the deal, Google has offered a free VPN facility for US Google One members on a 2TB or higher plan at no extra cost.
This is with respect to Google Photos storage.
The other option is to use multiple google accounts. However, Google has updated that it will delete the content if the service is inactive for 2 years. The safest way is to keep them active by visiting Gmail or Google Photos on the web or mobile.
2. Amazon Photos (Free with Prime):
Undoubtedly, Amazon Prime is not all considered as the cloud storage service provider. However, the reality is much different.
Amazon is known for selling everything on Earth. But only a few know about Amazon Photos. Through its cloud storage facility, Amazon offers photo storage facility.
Luckily, this Amazon Photos is free for Prime subscribers. One can store unlimited photos with full resolution and 5GB videos. That means you'll be able to save photos in original quality. Just download Amazon Photos App and sync your personal collection.
The Amazon Prime subscription costs $12.99 per month or $119 per year. You just need to keep your Amazon Prime subscription active or else it will revert back to free 5GB plan.
Both Amazon Photo storage and Amazon Drive offer unlimited photo storage and 5GB video storage facility. If you want more space for videos, then you need to purchase the space.
If you just need Amazon Cloud Storage, then pay $11.99 per year to get 100GB storage. For power users, Amazon has got 1TB storage plan at $59.99 per year.
For photographers, Amazon's Unlimited Photo storage is a godsend. Indeed, this is the best Google Photos alternative to date. However, if you shoot videos, then it's not for you. Vimeo Pro could be a good option for videographers.
3. Flickr PRO Subscription:
SmugMug owned Flickr is probably the earliest photo cloud storage provider in the market. The Flickr free account limits you to store only 1000 photos and videos. It comes with 200MB file limit for images and 1GB file limit for videos.
However, the Flickr Pro provides unlimited storage plan and is one of the best Google photos alternatives.
The main disadvantage of Flickr is it supports only JPEG, PNG and GIF photo formats. By default, any other photo format is converted into JPEG. Similarly, the Flickr supports MP4, AVI, MWV, MOV, MPEG, 3GP, M2TS, OFF and OGV video formats.
The monthly subscription of Flickr PRO costs $6.99 plus tax whereas the Annual plan is priced at $59.99 plus tax.
4. Microsoft 365 OneDrive (More Economical):
If you happen to observe Microsoft 365 OneDrive, it is more affordable and offers a great solution. Leaving OneDrive Basic 5GB free plan, there are many plans based on storage offering.
The OneDrive Standalone 100GB costs $1.99 per month (INR 140). On the higher side, Microsoft 365 Personal costs $69.99 per year (INR 4199) offering 1TB storage.
There's a Microsoft 365 Family Plan that costs $99.99 per year (INR 5299) offering 6TB total (1000GB per person) for up 6 people. Moreover, you get fully installed and up-to-date Office on up to 5 PCs or Macs.
Truly, Microsoft 365 Family Plan is a clear winner for storing your personal photos and other documents.
5. Apple One Subscription:
Everyone knew a lot about Apple iCloud storage. However, the latest AppleOne is the latest thing to bundle Apple Music, Apple TV+, Apple Arcade, iCloud storage and more into one simple plan.
Apple has got 3 plans under AppleOne subscription – Individual, Family and Premier. With Individual Plan ($14.95/month), you get 50GB of iCloud storage along with Apple Music, Apple TV+, and Apple arcade.
The AppleOne Family Plan ($19.95/month) provides 200GB iCloud storage along with other benefits. The higher-end AppleOne Premier plan ($29.95/month) supports 2TB of iCloud storage that can be shared with up to 5 other family members.
If you still need further iCloud storage space, then you can upgrade from your device. The pricing is as follows:
| | | |
| --- | --- | --- |
| iCloud Storage | Monthly Cost in USA | Monthly Cost in India |
| 50GB | $0.99 | INR 75 |
| 200GB | $2.99 | INR 219 |
| 2TB | $9.99 | INR 749 |
Honorable Mention: Vimeo PRO Subscription
As discussed, we do have a number of options for photo storage but when it comes to videos, there are a handful.
If you are a videographer, then Vimeo Pro could be a safe bet.
Vimeo is a platform similar to YouTube. It is used by independent creators and production companies. The Vimeo Basic is free to access that comes with 5GB storage limit.
On the other hand, the Vimeo Plus facilitates 250GB videos every year with several limitations. The Vimeo Pro costs $20 per month and hosts 20GB per month and 1TB every year. The Vimeo Business plan has no weekly limit and provides 50TB total storage at $50 per month.
The higher-end Vimeo Premium offers 7TB storage and facilities unlimited live streaming at $75 per month.
What's Your Opinion?
Today, people are more interested in almost instant gratification. That's the reason the cloud storage platforms including Dropbox, Backblaze B2, Amazon Web Services S3, Microsoft Azure, Google Cloud etc has got a huge demand.
Moreover, storing photos only in home or even with multiple disks, carry a greater risk, as accidents like fires or flooding or theft can occur.
In the age of 50MP images and 4K videos, the local backup may not be always feasible. Nevertheless, it's still good to have a local backup of your personal collection and print the best ones.
It's simple. Purchase a large HDD and back it up yourself. Buy two HDDs and back one to the other. It's cheap and a one-time buy.
Never make the cloud your only copy of your precious memories…
Do you agree with my opinion? Share your thoughts.